Tara Normal's official pink Frankenkitty shirt now available for pre-order!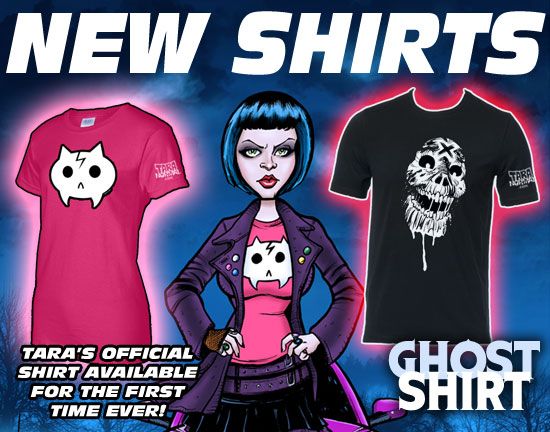 For the first time ever, Tara's official pink Frankenkitty shirt is now available. Since the comic began, readers have been asking about getting a Frankenkitty shirt just like her's. Now you can. In celebration of our April anniversary here at TaraNormal.com, you can now pre-order Tara's official shirt. It's a replica of the one she wears in every issue of the comic.
You can place your pre-order at this link:
http://www.taranormal.com/store/store-presale.html
We're also offering first-ever Ghost Shirt for pre-order today. Starring the villain from the new issue.
You can place your pre-order at this link:
http://www.taranormal.com/store/store-presale.html